Spare Parts for (obsolete) Culligan HI-FLO 2 / HI-FLO 2e Water Softeners
Models

HI-FLO 2 PV-45A

HI-FLO 2 PV-45B

HI-FLO 2 PV-60A

HI-FLO 2 PV-60B

HI-FLO 2 PV-90A

HI-FLO 2 PV-90B

HI-FLO 2 PV-120A

HI-FLO 2 PV-120B
| | | | | |
| --- | --- | --- | --- | --- |
| Culligan Danville Part Number | | | | Date of Update |
| 394 | 01013033 | Seal Pak Ass. w/ Skotch Yoke -Mk100/89/HF2 | $88.84 | 3/13/19 |
| 721 | 00403304 | Cartridge Assembly for HI-FLO Filters/Softeners | $58.66 | 3/13/19 |
| 857 | 00440934 | Timer Motor - HI-FLO 2 | $28.86 | 3/13/2019 |
| 11424 | 00403302 | Cap for HI-FLO Softener /Filter, Noryl/Black(Old 4412054) | $15.88 | 3/13/19 |
| 3200 | 00449865 | Control Valve Body - HI-FLO 2/Mk89 Adapters | $88.44 | 3/13/19 |
| 5124 | 01019525 | 375# Salt Tank for HI-FLO 2 PV45, 60B 18" x 38" | $182.55 | 3/13/19 |
| 6966 | 01018621 | Set - Inlet & Outlet Valve Assemblies (plastic casings, contains new cartridges) 1.5" for HF2 and HF1 | $402.33 | 3/13/19 |
| 6980 | 01018954 | Single Turbine Meter 2" w/1-1/2 Brass NPT Conn 2-250 gpm Hf2e Electronic | $531.48 | 3/13/19 |
Copyright 2013, Culligan Water Conditioning of Danville. | PO Box 244, Danville, Kentucky 40423-0244
859-236-4965 | 800-892-6414 (within Kentucky) | Fax 859-236-4965
Site Updated November 10, 2013 | Page last updated March 25, 2019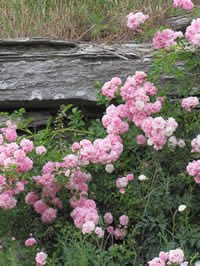 Roadside in Boyle County, Kentucky
10247
Culligan HI-FLO 2 Water Softener
10142
Cap for HI-FLO Softeners and Filters PN 1044 / 00403302
10106
Central Kentucky 10165
For Price Quotation
Or Preliminary Design

Contact Culligan of
Danville Kentucky

phone:
800 892-6414
email:
culliganky@qx.net
Seal Pak Assembly PN 394 / 01013033
10164
HI-FLO Cartridge Assembly PN 721 / 00403304
10107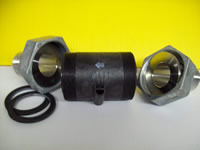 1.5" Meter PN 6980 / 01018954
10116
For Price Quotation or Specifications:
Contact Culligan of Danville Kentucky
phone: 800-892-6414 or 859-236-4965
email: culliganky@qx.net
Spare Parts for (obsolete) Culligan HI-FLO 2 / HI-FLO 2e
The Culligan HI-FLO 2 water softener has been discontinued. However, Spare Parts are still available through Culligan of Danville Kentucky (located in Central KY) for HI-FLO 2 Water Softeners and HI-FLO 2 water filters for Commercial and Industrial end use customers in North America. The HI-FLO 2 system has been replaced wit the Culligan High Efficiency HE 1.5 Water Softeners and Water filters. Quotations / Cost Estimates are available for the Culligan HI 1.5 water softeners and water filters for capital projects.